'This is what happens after marriage', why is Siddharth Malhotra getting trolled? Know the whole matter
---
Sidharth Malhotra Trolled: Sidharth Malhotra was recently spotted at the airport. During this, something happened, after which netizens started trolling him.
As per recent reports, actor Siddharth Malhotra has been trolled on social media due to a video in which he was seen at the airport. Netizens have made fun of him because a tag was visible on his pants. Many users have commented on the video, saying that such things happen after marriage.
Siddharth Malhotra, who recently tied the knot with actor Kiara Advani, was spotted at the airport with a casual look and carrying a bag. He posed for the paparazzi and clicked pictures before entering the airport. However, when he turned back, a tag was visible on his pants, which caught the attention of netizens, and they started trolling him.
The video has become viral on social media, and many users have commented on it. Some of them have expressed their amusement over the incident, while others have made fun of the actor. However, it is important to note that such incidents can happen to anyone, and it is not right to judge someone based on them.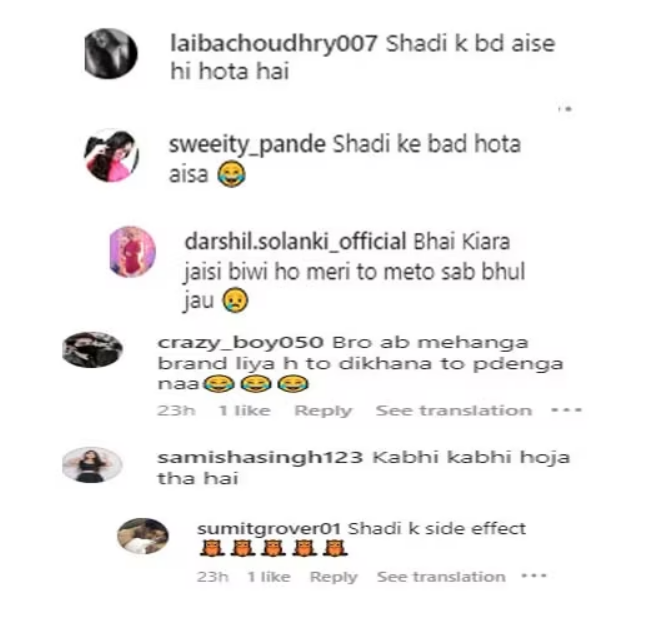 Sid and Kiara got married in February
Siddharth Malhotra and Kiara Advani got married in February this year in Jaisalmer. The couple had a grand wedding ceremony, which was attended by many Bollywood stars. After the wedding, they hosted reception parties in Mumbai and Delhi for their friends and colleagues from the film industry.
In conclusion, while it may be amusing to see such incidents, it is important to remember that they can happen to anyone. Trolling someone over such incidents is not fair, and we should be more mindful of our behavior on social media.